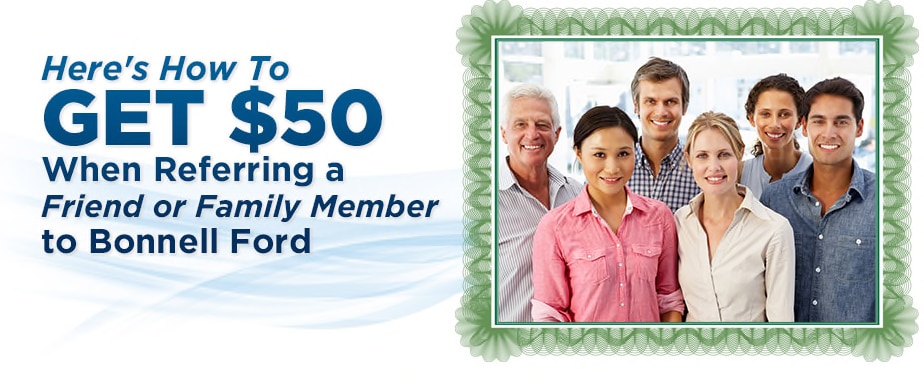 Earn $50 By Referring a Friend or Family Member to Bonnell Ford in Three Easy Steps!
Did you have a great experience at our Winchester Ford dealership? Spread the word to your friends and family and we'll give you a reward! It's easy to earn your bonus. Just follow these simple steps:
1. Buy a vehicle at Bonnell Ford or bring your current vehicle in for a service appointment.
2. Mention to your friends and family members that you purchased your vehicle at our Ford dealership near Burlington, and tell them what a great experience you had with us.
3. If your friend or family member has never been to Bonnell Ford before, tell them to mention your name and our referral program prior to purchasing their next new or used vehicle from us.
Once they've completed their purchase with us, we'll give you a call or send you an email to let you know your referral has been confirmed.
That's it! In just three easy steps, you can collect your $50 reward!